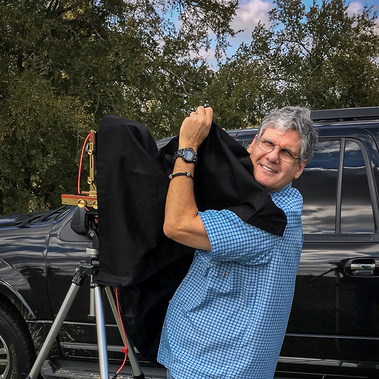 About Me
It's all about "yes!!!"
Born in 1955 in Houston, I have been taking photographs for a really, really long time. And, over the years, I have been fortunate enough to have had the opportunity to photograph: children, weddings, sports, interior design, nudes, architecture, formal portraits, wildlife, landscapes, fine art, as well as the unnoticed details of everyday objects that, when viewed in a different context, provide a visual surprise.
In everyday life, it seems that most decisions or choices usually come down to "yes" I like it, or "no" I don't." When it comes to art, I think this is particularly true. Art, by its nature, evokes some sort of emotional response in people. Everyone responds to art in a different way consequently, it is not unusual for some to describe their response as a feeling or connection to a piece of art.
Stimulating a positive or emotional attachment to my work is what I strive to achieve. Thus, I focus (horrible pun, I know) my efforts on trying to make photographs that, I believe, are esthetically pleasing to the eye. Shocking, I know! Creating art that people will enjoy seeing!! To that end, when a person looks at my photographs, hopefully, they will think "YES!!!"
Artist Statement
When it comes to artistic and creative endeavors, most artists are influenced, in some way, by the work of other artists. Ansel Adams has been a source of inspiration for many photographers. As a great admirer of Adams' work, his images have undoubtedly influenced how I take a photograph as well as how I print it.
While I enjoy photographing all types of subjects, I have always been drawn to photographing the landscape. Please understand, making a good photograph of a landscape is not easy. In fact, it is often a significant and sometimes aggravating challenge. I have tried to photograph one particular landscape on over 20 occasions. Unfortunately, due to uncooperative weather, quality of light, clouds, timing, or compositional elements within the scene have thwarted my efforts. For me to think "yes" and take the photograph, all of these all these conditions must harmoniously come together.
Because I have been taking photographs for such a long time, my inspiration to photograph a subject usually comes to me intuitively. Subconsciously, I look at the quality of the light illuminating the subject and the visual composition of the subject. While there are many other elements in which a good a photograph can be comprised, for me, the basis of a good photograph always starts with light and composition. From there, it is how I visualize how the subject will look as a print.
Some subjects look better in color while others are better suited in black and white. Differentiating between the two, is completely subjective and depends on my visualization of how the subject will look as a print. I have to admit that I love to photograph landscapes. And, I think black & white landscape prints have a classic and timeless look.
Printed Images
All of my photographs are printed using archival pigment-based inks on archival PH neutral 100% cotton rag paper. The quality of a giclee fine art print is equivalent to and even surpasses that of silver photographic prints. Furthermore, by only using archival materials, I am able to produce extremely high-quality prints that will likely last for hundreds of years.
Equipment is important, but not the key ingredient for a great image. What is key is vision. With vision you can always create a good image regardless of the camera. But, if you're still curious, I use Nikon cameras and lenses as well as a wooden 4x5 Field camera with Schneider lenses.